Title:
APRON
Date:
ca. 1900-1925
Source:
Gift of Janet Sperry
Object ID:
1992.35.03
Description:
During the early 1900s, people from all over the country and around the world settled in Montana.

Despite their diverse backgrounds, many shared an optimism about the opportunities Montana offered.

Meanwhile, the allotment of Indian reservations and the mandated sale of land not allotted to individuals led to the loss of vast amounts of tribal land. Boarding scholls split families apart and tribal members struggled to maintain the core of their cultures.

Mennonites and Hutterites, who had settled in the Great Plains, were persecuted during the Great War for their pacifist beliefs. This apron is believed to be from a Hutterite colony.
Click to Enlarge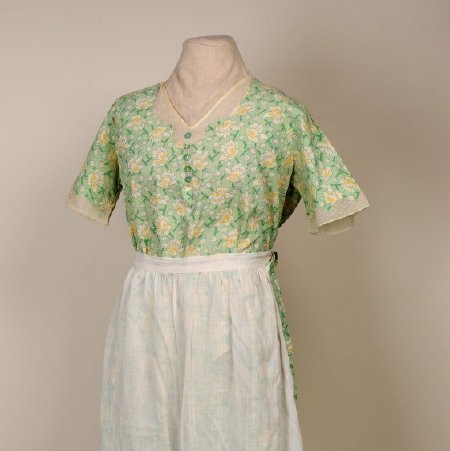 Apron, 1992.35.03